South Platte NRD's Ryan Reisdorff Joins Water Leaders Academy Class VI
South Platte NRD's Ryan Reisdorff Joins Water Leaders Academy Class VI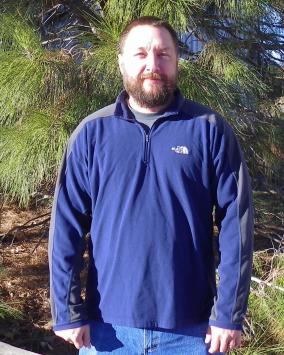 For Immediate Release
Feb. 24, 2016
From: Nebraska State Irrigation Association
Contact: Kim Hachiya, for CJJ Communications
kim [at] cjjcommunications.com
South Platte NRD's Ryan Reisdorff Joins Water Leaders Academy Class VI
LINCOLN, NEBRASKA – Ryan Reisdorff of Sidney has been accepted as a member of the Class VI of the Nebraska Water Leaders Academy, a one-year program that educates participants about the vital role rivers, streams and aquifers play in the economic sustainability of the state.
Reisdorff is a water resources specialist for South Platte Natural Resources District; his job includes overseeing wellhead protection and best management practices for the district.
A 2000 graduate of Chadron State College, Reisdorff began his current job in 2009. He worked for the NRD for eight years then took a position with Cabela's before rejoining the NRD in his present position. He also has worked for the Nebraska Game and Parks Commission.
Reisdorff grew up near Osceola. He is the son of Pat and Don Reisdorff. He said that growing up on a farm that had both irrigated and dry land acres taught him an appreciation for water and water management.
Water Leaders Academy sessions feature classroom and field trip experiences presented by acknowledged experts in leadership and natural resource topics held at locations across the state. The Nebraska State Irrigation Association sponsors the program.
The Water Leaders Academy is partially funded through a grant from the Nebraska Environmental Trust and more than 25 other organizations and individuals.
More information can be found at www.waterleadersacademy.org.
30